At Diversejobsmatter, our aim is to equip employers with the necessary tools for creating compelling and informative employer pages that are able to attract a more diverse workforce. Our job board feature has been expanded in order to better serve your goal of finding an increasingly creative and motivated team! We added more tools for you to create beautiful and informative company pages.
So now you can add the following information to your profile pages:
Background Image – will be located at the top of a profile page and is a great way to give a general display of your company.

Social Profile Links – linking your social networks on your profile pages should certainly make it compelling!


Photo Gallery – one picture is worth a thousand words, and many are worth so much more. You may now show your company life by uploading photos on the gallery. This can be a way to differentiate your job board. 👌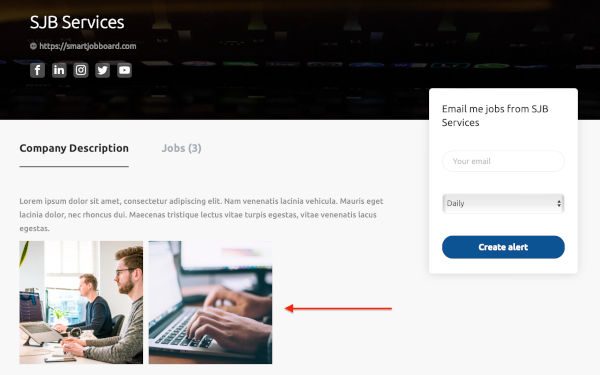 DJM is deeply appreciative for your ongoing loyalty and we remain committed to providing you with the highest quality of service. Let us continue to inspire and create a more representative workforce.